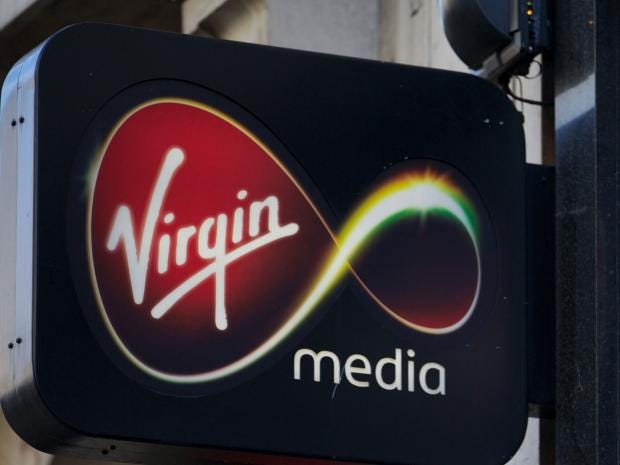 Virgin Media has come under fire for charging customers hundreds of pounds to terminate broadband contracts when they move to an address that the company does not supply internet to.
Customers can be hit with a bill of up to £240 to end their deal with Virgin Media early, even though the firm's broadband network does not reach around half of homes in the UK.
Helen Saxon, chief analyst at MoneySavingExpert.com blasted the charges as unfair and called for them to be scrapped.
"If a consumer wants to stay with their internet provider, and the only reason they can't is that the provider doesn't supply the new address, it's ridiculous to hold the consumer liable for breaking the contract, often leading to cease charges of hundreds of pounds," Ms Saxon said.
She urged affected customers to challenge the charges and said some have succeeded in making the company waive the fees.
"Of course, it isn't acceptable that the onus is on the consumer to contact their provider to do this," she added.
A spokesperson for Virgin Media toldThe Independent that the company does not know the total amount it had demanded from customers in disconnection fees as it does not break down its figures in this way. The company also defended its contracts and the way they are sold.
"We urge all of our customers to consider the length of contracts before entering into them. We make it clear to our customers that a minimum term applies to their contract," the spokesperson said.
"Our terms and conditions (section N) sets out the terms that apply when a customer moves home – including the fact that Virgin Media cannot guarantee to provide services at a new address."
Media regulator Ofcom first began investigating Virgin Media over the issue in June last year after a number of complaints. In a December update Ofcom said it was still gathering information from the company and aimed to make a preliminary decision in April 2018, with no indication of when a final verdict will be reached. In the meantime, customers are still facing termination charges.
When asked for comment on Monday, Ofcom confirmed it was investigating the fairness of the fees, including for people who move house but gave no further information on the case.
Under the Consumer Rights Act, which came into force in 2015, "unfair" contract terms are not binding on customers. A term is deemed unfair if it "causes a significant imbalance in the parties' rights and obligations under the contract to the detriment of the consumer".
Regarding mobile phone termination charges, Ofcom has said firms can charge disconnection fees if these are stated in the terms and conditions, even if a customer moves to a location where the provider's signal is poor.
Source: Independent